YOUNG ADULT SPECIAL COLLECTION
Our Young Adult (YA) section is located at the back of the library to the left of the Community Room entrance. We have gathered all of our YA materials in this area so that teen patrons can browse the collection in their own space. Here you will find a wide variety of chapter books, audiobooks, magazines, and DVD's.
NEW ADDITIONS

Nora O'Malley's been a lot of girls. As the daughter of a con-artist who targets criminal men, she grew up as her mother's protégé. But when mom fell for the mark instead of conning him, Nora pulled the ultimate con: escape.
For five years Nora's been playing at normal. But she needs to dust off the skills she ditched because she has three problems:
#1: Her ex walked in on her with her girlfriend. Even though they're all friends, Wes didn't know about her and Iris.
#2: The morning after Wes finds them kissing, they all have to meet to deposit the fundraiser money they raised at the bank. It's a nightmare that goes from awkward to deadly, because:
#3: Right after they enter bank, two guys start robbing it.
The bank robbers may be trouble, but Nora's something else entirely. They have no idea who they're really holding hostage…
Charlie and Nick are at the same school, but they've never met ... until one day when they're made to sit together. They quickly become friends, and soon Charlie is falling hard for Nick, even though he doesn't think he has a chance. But love works in surprising ways, and Nick is more interested in Charlie than either of them realised.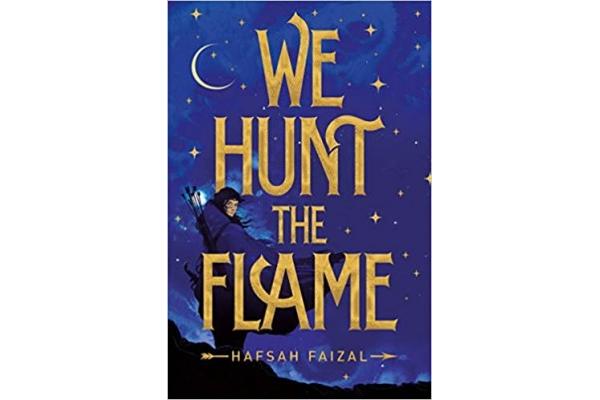 People lived because she killed. People died because he lived.
Zafira is the Hunter, disguising herself as a man when she braves the cursed forest of the Arz to feed her people. Nasir is the Prince of Death, assassinating those foolish enough to defy his autocratic father, the sultan. If Zafira was exposed as a girl, all of her achievements would be rejected; if Nasir displayed his compassion, his father would punish him in the most brutal of ways. Both Zafira and Nasir are legends in the kingdom of Arawiya--but neither wants to be.

War is brewing, and the Arz sweeps closer with each passing day, engulfing the land in shadow. When Zafira embarks on a quest to uncover a lost artifact that can restore magic to her suffering world and stop the Arz, Nasir is sent by the sultan on a similar mission: retrieve the artifact and kill the Hunter. But an ancient evil stirs as their journey unfolds--and the prize they seek may pose a threat greater than either can imagine
VOLUNTEER OPPORTUNITIES
A GREAT WAY TO DO YOUR CIVIC DUTY!!
Calling all teens! The Dover Free Library is looking for a tech-savvy teen who would like to serve on a technology advisory committee. This committee will help the library stay up-to-date on social media and all things web-related. The time commitment is minimal. It's a great way to meet other people in the community and make sure that teen voices and opinions are represented. For more information, call the library at 348-7488 or This email address is being protected from spambots. You need JavaScript enabled to view it..