2023 Youth Media Award Winners
VERMONT STUDENTS CHOOSE YOUTH BOOK AWARD WINNERS
(Barre, Vermont) – Each year thousands of Vermont kids pick their favorites for three student-choice
book awards, and the votes are now in. The Vermont Department of Libraries announced winners on
Thursday, May 11, 2023, of all three student-choice literary awards, the Red Clover Book Award,
Vermont Golden Dome Book Award, and Green Mountain Book Award.

I Eat Poop. A Dung Beetle Story by Mark Pet wins the 2022-2023 Red Clover Book Award. The book was
described by members of the award committee: "Dougie the Dung Beetle struggles with issues of
identity and conformity in this charming, crowd-pleasing book. He hides his lunch from home every day,
so that no one at the bug school will know that he eats poop. Underneath the humor is a poignant story
about feeling different from your peers that reinforces the idea that 'we're all a little weird.'" Initiated
in 1997, the Red Clover Award is chosen by children in kindergarten through fourth grade. With teacher
guidance and support, each year thousands of kids read the ten nominated picture books and vote for
their favorite.
Alone by Megan E. Freeman wins the 2022-2023 Vermont Golden Dome Book Award. Golden Dome
Award commitee members described this book: "Twelve-year old Maddie awakens to find herself
alone. Everyone else in the town has been mysteriously evacuated, leaving Maddie behind. Now she and
her neighbor's abandoned dog, George, must find food, clean water, fuel, and a way to try to
communicate with her missing family. As the months pass, Maddie has to deal with the realization that
there may not be a rescue forthcoming, and she must face the challenges of her new life alone." Since
1957, Vermont students in grades four through eight select their favorite book from a list of nominees
for this award. Students are encouraged to read at least five of the year's 25 nominated titles before
voting.
2023 Youth Media Award Winners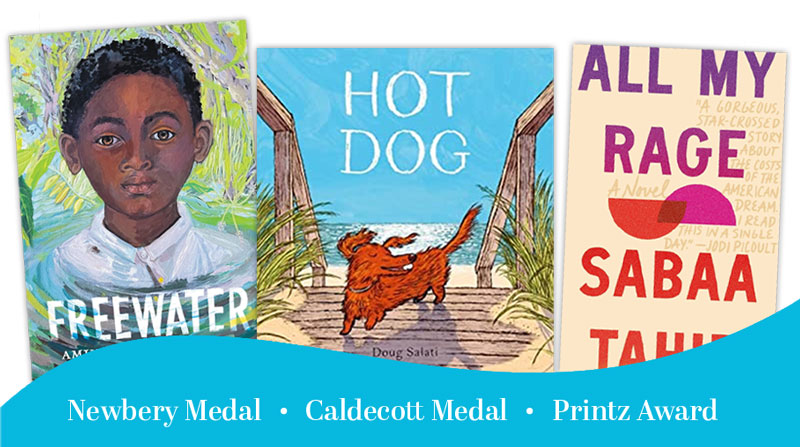 Following is the list of winners announced at this morning's 2023 Youth Media Awards ceremony during ALA's Lib Learn X. Please check back at SLJ.com throughout the day for more coverage, including interviews with winning authors.
John Newbery Medal
Freewater by Amina Luqman-Dawson

Randolph Caldecott Medal
Hot Dog by Doug Salati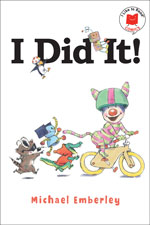 Theodor Seuss Geisel Award
I Did It! by Michael Emberley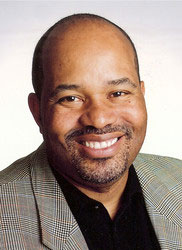 Children's Literature Legacy Award
James E. Ransome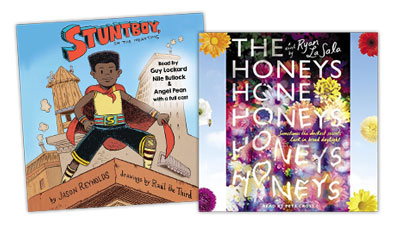 Odyssey Award
Children: Stuntboy, in the Meantime by Jason Reynolds, produced by Taryn Beato
YA Award: The Honeys by Ryan La Sala, produced by Melissa Ellard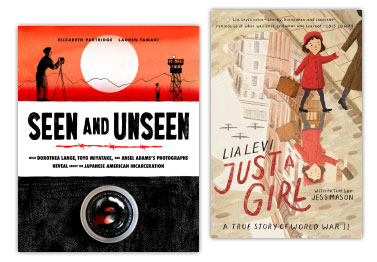 Robert F. Sibert Medal
Seen and Unseen by Elizabeth Partridge, illus. by Lauren Tamaki

Mildred L. Batchelder Award
Just a Girl: A True Story of World War II by Lia Levi, illus. by Jess Mason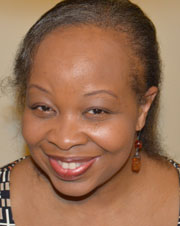 ALSC Children's Literature Lecture Award
Rita Williams-Garcia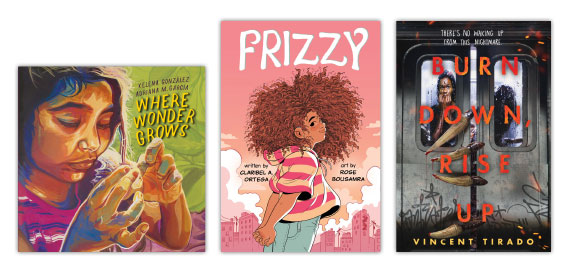 Pura Belpré Awards
Children's Illustration: Where Wonder Grows, illus by Adriana M. Garcia, written by Xelena González
Children's Author: Frizzy by Claribel A. Ortega, illus. by Rose Bousamra
Young Adult Author: Burn Down, Rise Up by Vincent Tirado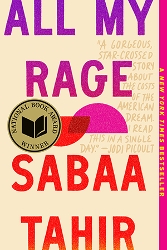 Michael L. Printz Award
All My Rage by Sabaa Tahir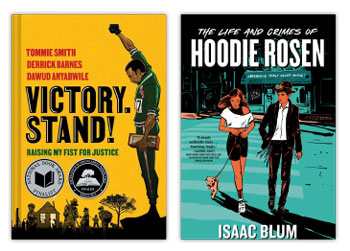 YALSA Award for Excellence in Nonfiction for Young Adults
Victory. Stand!: Raising My Fist for Justice by Tommie Smith, Derrick Barnes, and Dawud Anyabwile

William C. Morris Award
The Life and Crimes of Hoodie Rosen by Isaac Blum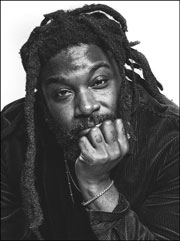 Margaret A. Edwards Award
Jason Reynolds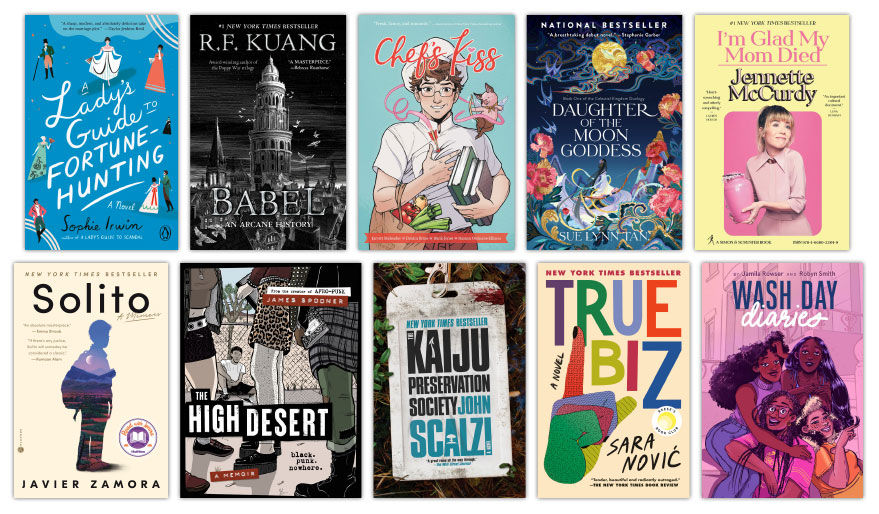 Alex Awards
A Lady's Guide to Fortune-Hunting by Sophie Irwin
Babel by R.F. Kuang
Chef's Kiss by Jarrett Melendez
Daughter of the Moon Goddess by Sue Lynn Tan
I'm Glad My Mom Died by Jennette McCurdy
Solito: A Memoir by Javier Zamora
The High Desert: Black. Punk. Nowhere. by James Spooner
The Kaiju Preservation Society by John Scalzi
True Biz by Sara Nović
Wash Day Diaries by Jamila Rowser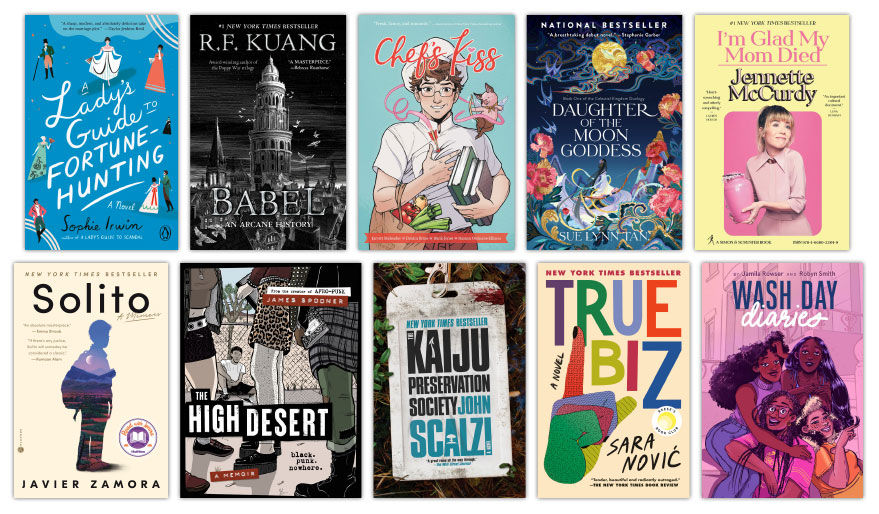 Coretta Scott King Book Awards
Author Award: Amina Luqman-Dawson, Freewater
Illustrator Award: Frank Morrison, Standing in the Need of Prayer written by Carole Boston Weatherford

Coretta Scott King/John Steptoe New Talent Award
Illustrator: Janelle Washington, Choosing Brave written by Angela Joy
Author: Jas Hammonds, We Deserve Monuments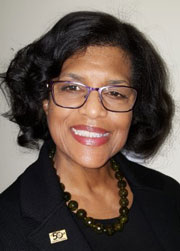 Coretta Scott King-Virginia Hamilton Award for Lifetime Achievement: Claudette McLinn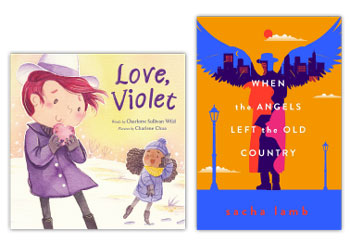 Stonewall Book Award
Children: Love, Violet by Charlotte Sullivan Wild, illus. by Charlene Chua
Young Adult: When the Angels Left the Old Country by Sacha Lamb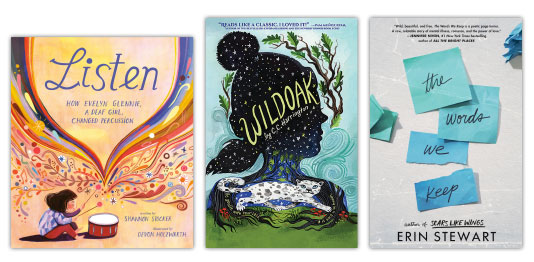 Schneider Family Book Awards
Young Children: Listen by Shannon Stocker, illus. by Devon Holzwarth
Middle Grade: Wildoak by C.C. Harrington
Teens: The Words We Keep by Erin Stewart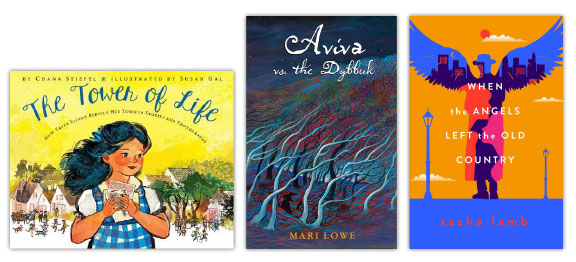 Sydney Taylor Book Awards
Picture Book: The Tower of Life by Chana Stiefel, illus. by Susan Gal
Middle Grade: Aviva vs. the Dybbuk by Mari Lowe
Young Adult: When the Angels Left the Old Country by Sacha Lamb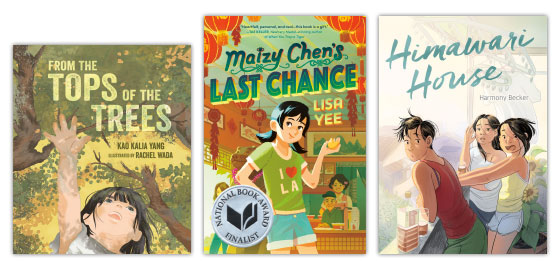 Asian/Pacific American Award for Literature
Picture Book: From the Tops of the Trees by Kao Kalia Yang, illus. by Rachel Wada
Children's Literature: Maizy Chen's Last Chance by Lisa Yee
Youth/YA Literature: Himawari House by Harmony Becker