Golden Dome Book List 2022-2023
Golden Dome Book List 2022-2023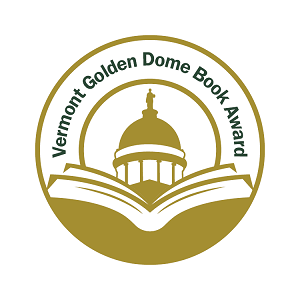 Quinton Peters was the golden boy of the Rosewood low-income housing projects, receiving full scholarship offers to two different Ivy League schools. When he mysteriously goes missing, his little sister, 13-year-old Amari Peters, can't understand why it's not a bigger deal. Why isn't his story all over the news? And why do the police automatically assume he was into something illegal?

Then Amari discovers a ticking briefcase in her brother's old closet. A briefcase meant for her eyes only. There was far more to Quinton, it seems, than she ever knew. He's left her a nomination for a summer tryout at the secretive Bureau of Supernatural Affairs. Amari is certain the answer to finding out what happened to him lies somewhere inside, if only she can get her head around the idea of mermaids, dwarves, yetis and magicians all being real things, something she has to instantly confront when she is given a weredragon as a roommate.

Amari must compete against some of the nation's wealthiest kids—who've known about the supernatural world their whole lives and are able to easily answer questions like which two Great Beasts reside in the Atlantic Ocean and how old is Merlin? Just getting around the Bureau is a lesson alone for Amari with signs like 'Department of Hidden Places this way, or is it?' If that all wasn't enough, every Bureau trainee has a talent enhanced to supernatural levels to help them do their jobs – but Amari is given an illegal ability. As if she needed something else to make her stand out.

With an evil magican threatening the whole supernatural world, and her own classmates thinking she is an enemy, Amari has never felt more alone. But if she doesn't pass the three tryouts, she may never find out what happened to Quinton.
The earth is old and we are not, and that is all you must remember . . .

Eleven-year-old Willodeen adores creatures of all kinds, but her favorites are the most unlovable beasts in the land: strange beasts known as "screechers." The villagers of Perchance call them pests, even monsters, but Willodeen believes the animals serve a vital role in the complicated web of nature.

Lately, though, nature has seemed angry indeed. Perchance has been cursed with fires and mudslides, droughts and fevers, and even the annual migration of hummingbears, a source of local pride and income, has dwindled. For as long as anyone can remember, the tiny animals have overwintered in shimmering bubble nests perched atop blue willow trees, drawing tourists from far and wide. This year, however, not a single hummingbear has returned to Perchance, and no one knows why.

When a handmade birthday gift brings unexpected magic to Willodeen and her new friend, Connor, she's determined to speak up for the animals she loves, and perhaps even uncover the answer to the mystery of the missing hummingbears.
Obie knew his transition would have ripple effects. He has to leave his swim coach, his pool, and his best friends. But it's time for Obie to find where he truly belongs.

As Obie dives into a new team, though, things are strange. Obie always felt at home in the water, but now he can't get his old coach out of his head. Even worse are the bullies that wait in the locker room and on the pool deck. Luckily, Obie has family behind him. And maybe some new friends too, including Charlie, his first crush. Obie is ready to prove he can be one of the fastest boys in the water--to his coach, his critics, and his biggest competition: himself.

In 1910, Captain Robert Scott prepared his crew for a trip that no one had ever completed: a journey to the South Pole. He vowed to get there any way he could, even if it meant looking death in the eye. Then, not long before he set out, another intrepid explorer, Roald Amundsen, set his sights on the same goal. Suddenly two teams were vying to be the first to make history—what was to be an expedition had become a perilous race.

In 2018, Captain Louis Rudd readied himself for a similarly grueling task: the first unaided, unsupported solo crossing of treacherous Antarctica. But little did he know that athlete Colin O'Brady was training for the same trek—and he was determined to beat Louis to the finish line.
Libby comes from a long line of bullies. She wants to be different, but sometimes that doesn't work out. Now she's suspended again.

On the opposite side of the country lives Vincent, a kid who loves the mathematician Katherine Johnson and being a non-conformist, who's trying hard not to get stuffed into lockers at his new school. But that's not working out too well either.

Nearby is T, who couldn't take living at home anymore and is determined to survive on a rainy sidewalk.

And then there's Jack, a big-hearted kid so engaged in the fight to keep his small rural school open that he's lost focus on the ones who need him most.

Four kids. Four different lives. And then… one card with a message of hope takes flight and starts a chain reaction, helping each kid summon the thing they need, whether it's bravery, empathy, or understanding. But best of all, it makes each one realize they matter -- and that they're not flying solo anymore.
There are zero reasons for Theo Ripley to look forward to his family vacation. Not only are he, sister Laura, and nature-obsessed Dad going to Big Bend, the least popular National Park, but once there, the family will be camping. And Theo is an indoor animal. It doesn't help that this will be the first vacation they're taking since Mom passed away.

Once there, the family contends with 110 degree days, wild bears, and an annoying amateur ornithologist and his awful teenage vlogger son. Then, Theo's dad hits him with a whopper of a surprise: the whole trip is just a trick to introduce his secret new girlfriend.

Theo tries to squash down the pain in his chest. But when it becomes clear that this is an auditioning-to-be-his-stepmom girlfriend, Theo must find a way to face his grief and talk to his dad before his family is forever changed.
Ever since Ellie wore a whale swimsuit and made a big splash at her fifth birthday party, she's been bullied about her weight. To cope, she tries to live by the Fat Girl Rules–like "no making waves," "avoid eating in public," and "don't move so fast that your body jiggles." And she's found her safe space–her swimming pool–where she feels weightless in a fat-obsessed world. In the water, she can stretch herself out like a starfish and take up all the room she wants. It's also where she can get away from her pushy mom, who thinks criticizing Ellie's weight will motivate her to diet. Fortunately, Ellie has allies in her dad, her therapist, and her new neighbor, Catalina, who loves Ellie for who she is. With this support buoying her, Ellie might finally be able to cast aside the Fat Girl Rules and starfish in real life–by unapologetically being her own fabulous self.
There lived a girl named Petra Peña, who wanted nothing more than to be a storyteller, like her abuelita.But Petra's world is ending. Earth has been destroyed by a comet, and only a few hundred scientists and their children – among them Petra and her family – have been chosen to journey to a new planet. They are the ones who must carry on the human race.Hundreds of years later, Petra wakes to this new planet – and the discovery that she is the only person who remembers Earth. A sinister Collective has taken over the ship during its journey, bent on erasing the sins of humanity's past. They have systematically purged the memories of all aboard – or purged them altogether.Petra alone now carries the stories of our past, and with them, any hope for our future. Can she make them live again?
Aware of the racial tumult in the years after the passage of the Chinese Exclusion Act, Mei tries to remain blissfully focused on her job, her close friendship with the camp foreman's daughter, and telling stories about Paul Bunyan--reinvented as Po Pan Yin (Auntie Po), an elderly Chinese matriarch.

Anchoring herself with stories of Auntie Po, Mei navigates the difficulty and politics of lumber camp work and her growing romantic feelings for her friend Bee. The Legend of Auntie Po is about who gets to own a myth, and about immigrant families and communities holding on to rituals and traditions while staking out their own place in America.
Reha feels torn between two worlds: school, where she's the only Indian American student, and home, with her family's traditions and holidays. But Reha's parents don't understand why she's conflicted—they only notice when Reha doesn't meet their strict expectations. Reha feels disconnected from her mother, or Amma, although their names are linked—Reha means "star" and Punam means "moon"—but they are a universe apart.

Then Reha finds out that her Amma is sick. Really sick.

Reha, who dreams of becoming a doctor even though she can't stomach the sight of blood, is determined to make her Amma well again. She'll be the perfect daughter, if it means saving her Amma's life.
Nina is a Lipan girl in our world. She's always felt there was something more out there. She still believes in the old stories.

Oli is a cottonmouth kid, from the land of spirits and monsters. Like all cottonmouths, he's been cast from home. He's found a new one on the banks of the bottomless lake.

Nina and Oli have no idea the other exists. But a catastrophic event on Earth, and a strange sickness that befalls Oli's best friend, will drive their worlds together in ways they haven't been in centuries.

And there are some who will kill to keep them apart.
A moving middle-grade debut for anyone who's ever felt like they don't belong.Brian has always been anxious, whether at home, or in class, or on the basketball court. His dad tries to get him to stand up for himself and his mom helps as much as she can, but after he and his brother are placed in foster care, Brian starts having panic attacks. And he doesn't know if things will ever be "normal" again . . . Ezra's always been popular. He's friends with most of the kids on his basketball team—even Brian, who usually keeps to himself. But now, some of his friends have been acting differently, and Brian seems to be pulling away. Ezra wants to help, but he worries if he's too nice to Brian, his friends will realize that he has a crush on him . . .
But when Brian and his brother run away, Ezra has no choice but to take the leap and reach out. Both boys have to decide if they're willing to risk sharing parts of themselves they'd rather hide. But if they can be brave, they might just find the best in themselves—and each other.
Sixth grader Betsy is the one who informs her best friend, Lizard, that thousands of the world's languages are currently threatened by extinction; Betsy's mother is a linguistics professor working frantically to study dying languages before they are lost forever. But it is Lizard who, gripped by the magnitude of this loss, challenges Betsy, What if, instead of WRITING about dying languages, like your mom, you and I SAVED one instead?

As the girls embark on their quest to learn as much as possible of the near-extinct language of Guernsiais (spoken on the Isle of Guernsey, off the coast of France), their friendship faces unexpected strains. With Lizard increasingly obsessed with the language project, Betsy begins to seek greater independence from her controlling and charismatic friend, as well as from her controlling and charismatic mother. Then tragedy threatens Betsy's life beyond what any words can express, and Lizard does something unthinkable.
Twelve-year-old Silas is awoken in the dead of night by three menacing horsemen who take his father away. Silas is left shaken, scared, and alone, except for the presence of his companion, Mittenwool . . . who happens to be a ghost. When a pony shows up at his door, Silas makes the courageous decision to leave his home and embark on a perilous journey to find his father. Along the way, he will face his fears to unlock the secrets of his past and explore the unfathomable mysteries of the world around him.
RACE. Uh-oh. The R-word.
But actually talking about race is one of the most important things to learn how to do.

Adapted from the groundbreaking bestseller Stamped: Racism, Antiracism, and You, this book takes readers on a journey from present to past and back again. Kids will discover where racist ideas came from, identify how they impact America today, and meet those who have fought racism with antiracism. Along the way, they'll learn how to identify and stamp out racist thoughts in their own lives.
In a warlike land of wind and sunlight, "ringed by a restless sea," live Rhaskos and Melisto, spiritual twins with little in common beyond the violent and mysterious forces that dictate their lives. A Thracian slave in a Greek household, Rhaskos is as common as clay, a stable boy worth less than a donkey, much less a horse. Wrenched from his mother at a tender age, he nurtures in secret, aided by Socrates, his passions for art and philosophy. Melisto is a spoiled aristocrat, a girl as precious as amber but willful and wild. She'll marry and be tamed—the curse of all highborn girls—but risk her life for a season first to serve Artemis, goddess of the hunt.

Bound by destiny, Melisto and Rhaskos—Amber and Clay—never meet in the flesh. By the time they do, one of them is a ghost. But the thin line between life and death is just one boundary their unlikely friendship crosses. It takes an army of snarky gods and fearsome goddesses, slaves and masters, mothers and philosophers to help shape their story into a gorgeously distilled, symphonic tour de force.
Following the death of her closest friend in summer 1968, Meryl Lee Kowalski goes off to St. Elene's Preparatory Academy for Girls, where she struggles to navigate the venerable boarding school's traditions and a social structure heavily weighted toward students from wealthy backgrounds. In a parallel story, Matt Coffin has wound up on the Maine coast near St. Elene's with a pillowcase full of money lifted from the leader of a criminal gang, fearing the gang's relentless, destructive pursuit. Both young people gradually dispel their loneliness, finding a way to be hopeful and also finding each other.
It is the hottest hour of the hottest day in Oaxaca City when Life and Death walk into town, ready to begin a new game of Lotería. But first, they need a pawn, a child whose fate will be determined by the winner of the game: a long and prosperous life or an untimely death. Fate finds this child in a robin-egg blue house, tucked beneath a massive jacaranda tree. And so, the game begins.

Every card reveals a new twist in Clara's fate: a tree, a scorpion, a fateful arrow, a mermaid, a deer, a treacherous rose. But Clara knows none of this. All she knows is that her cousin Esteban has vanished, and she'll do whatever it takes to save him, travelling to the mythical Kingdom of Las Pozas in her search. And although it seems her fate was sealed as soon as the cards were dealt, Clara just might have what it takes to shatter the game and choose a new path.

Katie is dreading the boring summer ahead while her best friends are all away at camp--something that's way out of Katie and her mom's budget, UNLESS Katie can figure out a way earn the money for camp herself. But when Katie gets a job catsitting for her mysterious upstairs neighbor, life get interesting.First, Madeline has 217 cats (!) and they're not exactly . . . normal cats. Also, why is Madeline always out EXACTLY when the city's most notorious villain commits crimes?! Is it possible that Katie's upstairs neighbor is really a super villain?Can Katie wrangle a whole lot of wayward cats, save a best friendship (why is Beth barely writing back? And who's this boy she keeps talking about?!), AND crack the biggest story in the city's history? Some heroes have capes . . . Katie has cats!
Drama, family secrets, and a KGB spy in his own kitchen! How will Yevgeny ever fulfill his parents' dream that he become a national hero when he doesn't even have his own room? He's not a star athlete or a legendary ballet dancer. In the tiny apartment he shares with his Baryshnikov-obsessed mother, poetry-loving father, continually outraged grandmother, and safely talented brother, all Yevgeny has is his little pencil, the underside of a massive table, and the doodles that could change everything. With equal amounts charm and solemnity, award-winning author and artist Eugene Yelchin recounts in hilarious detail his childhood in Cold War Russia as a young boy desperate to understand his place in his family.
The Full List of Golden Dome Nominees