On Wednesday, June 29th it was time to put up the Story Walk® kiosks along the Valley Trail, starting at the Dover Park.
Ed Brookman and Trip Morse were volunteering. Bob, the library puppy, was supervising the project.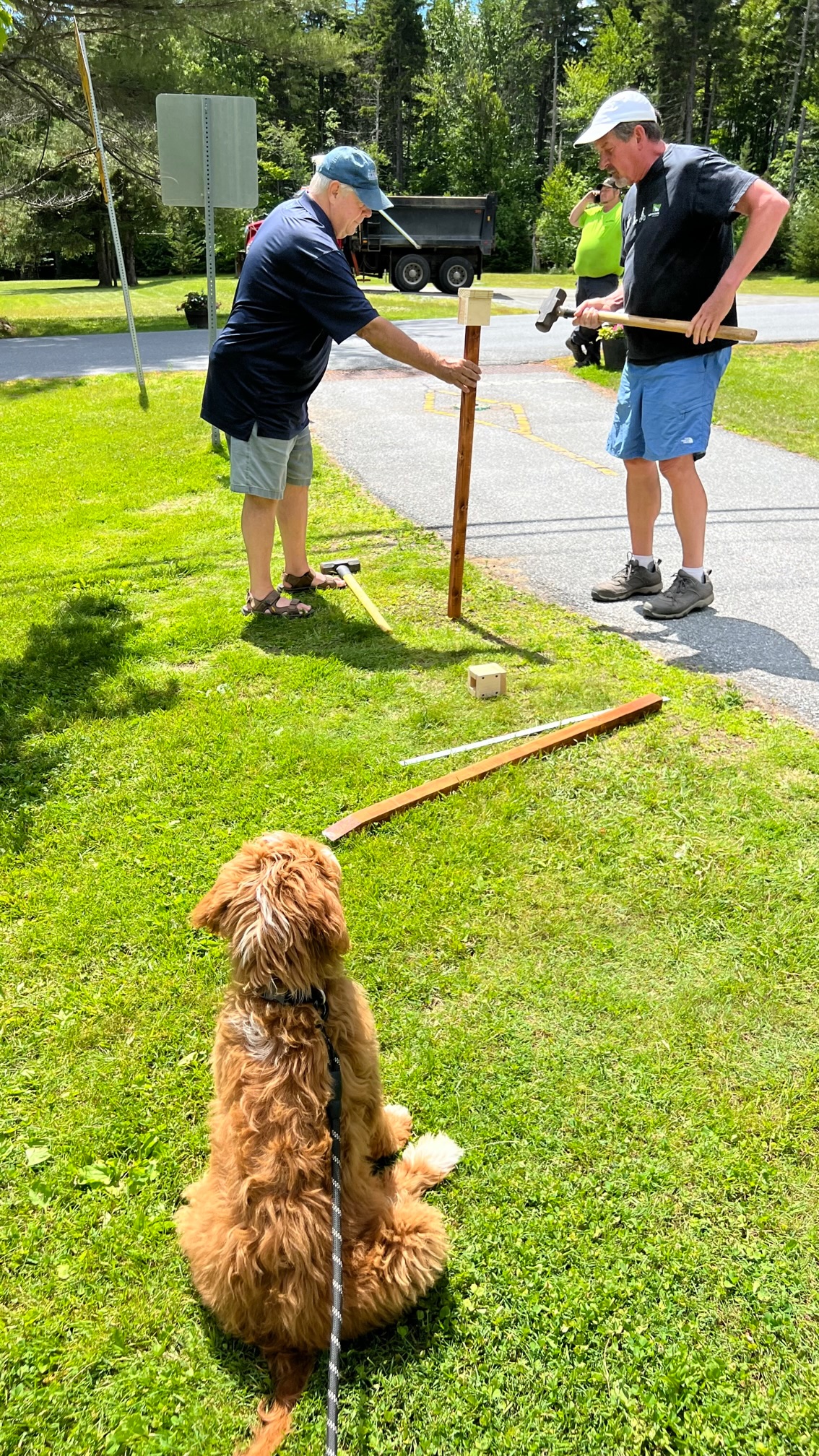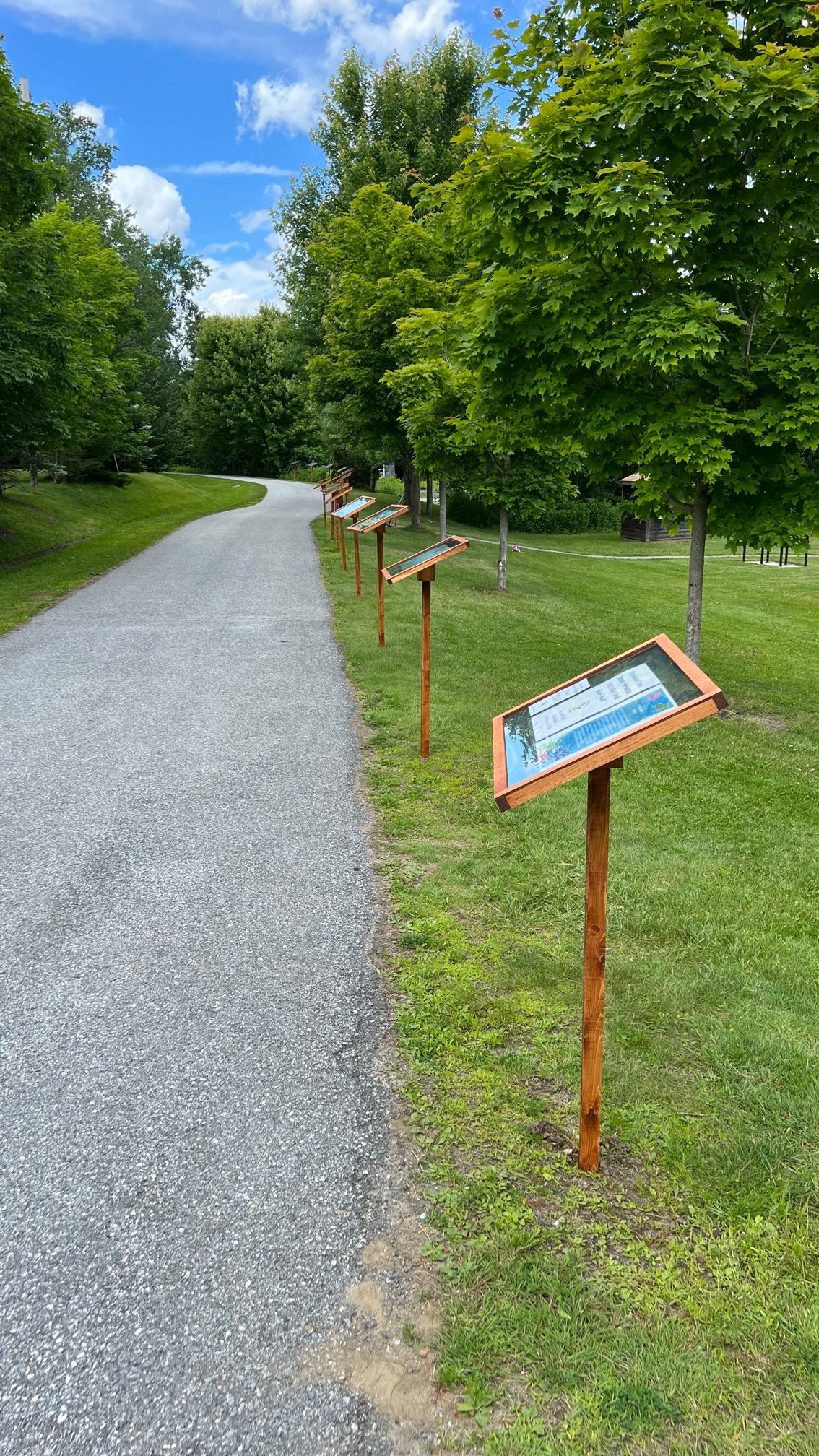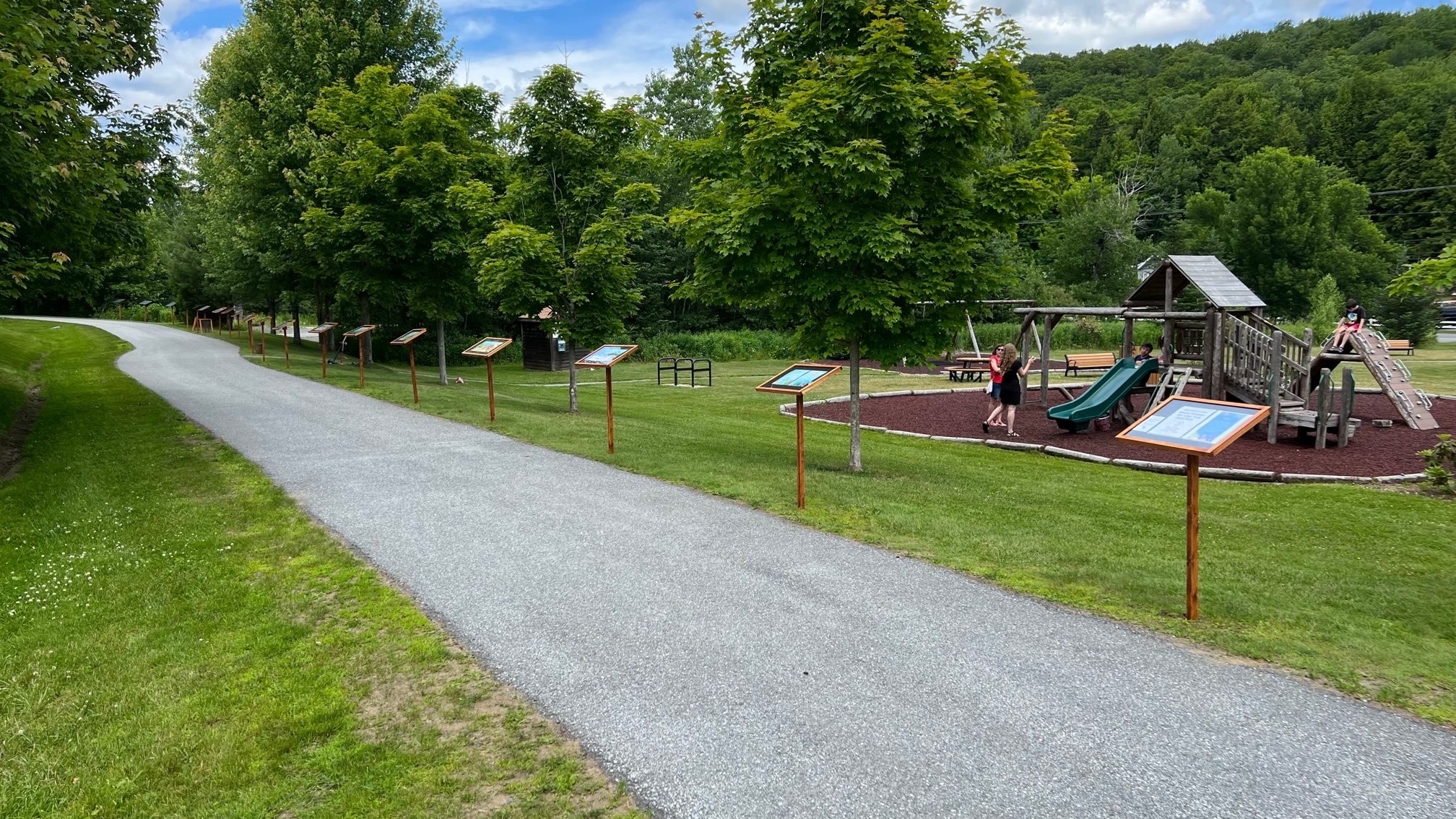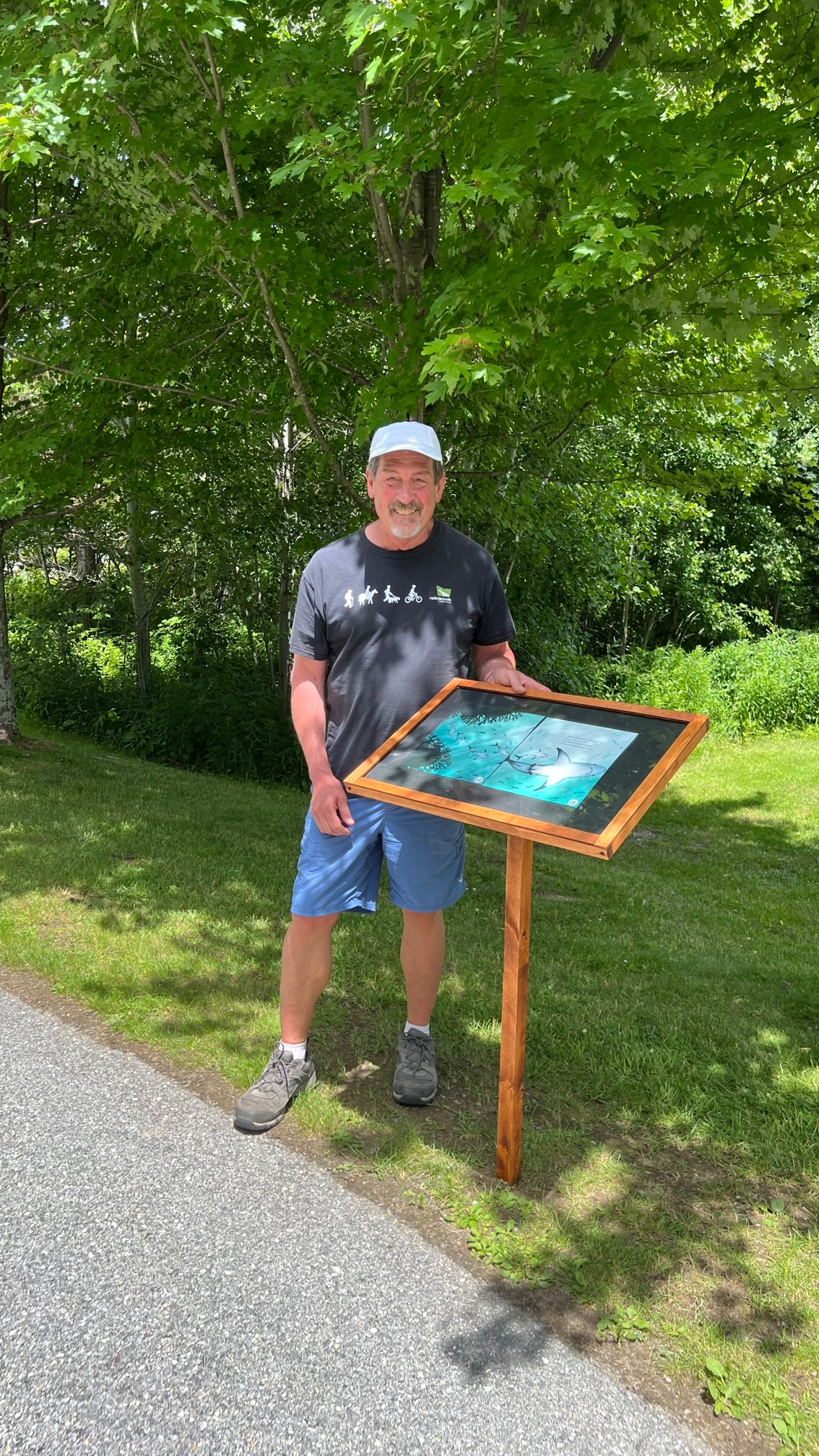 Ed Brookman the enigneer behind the kiosks.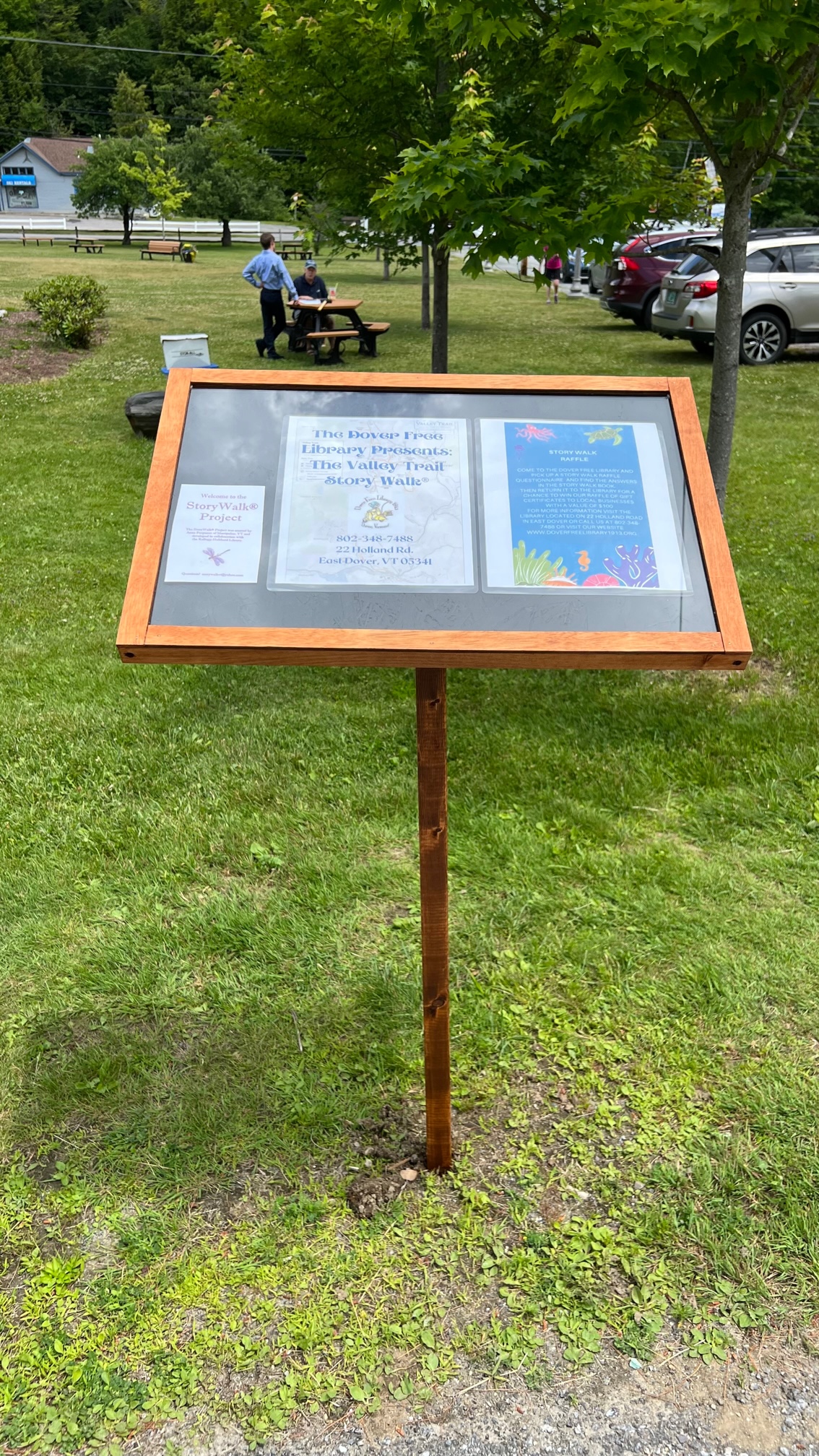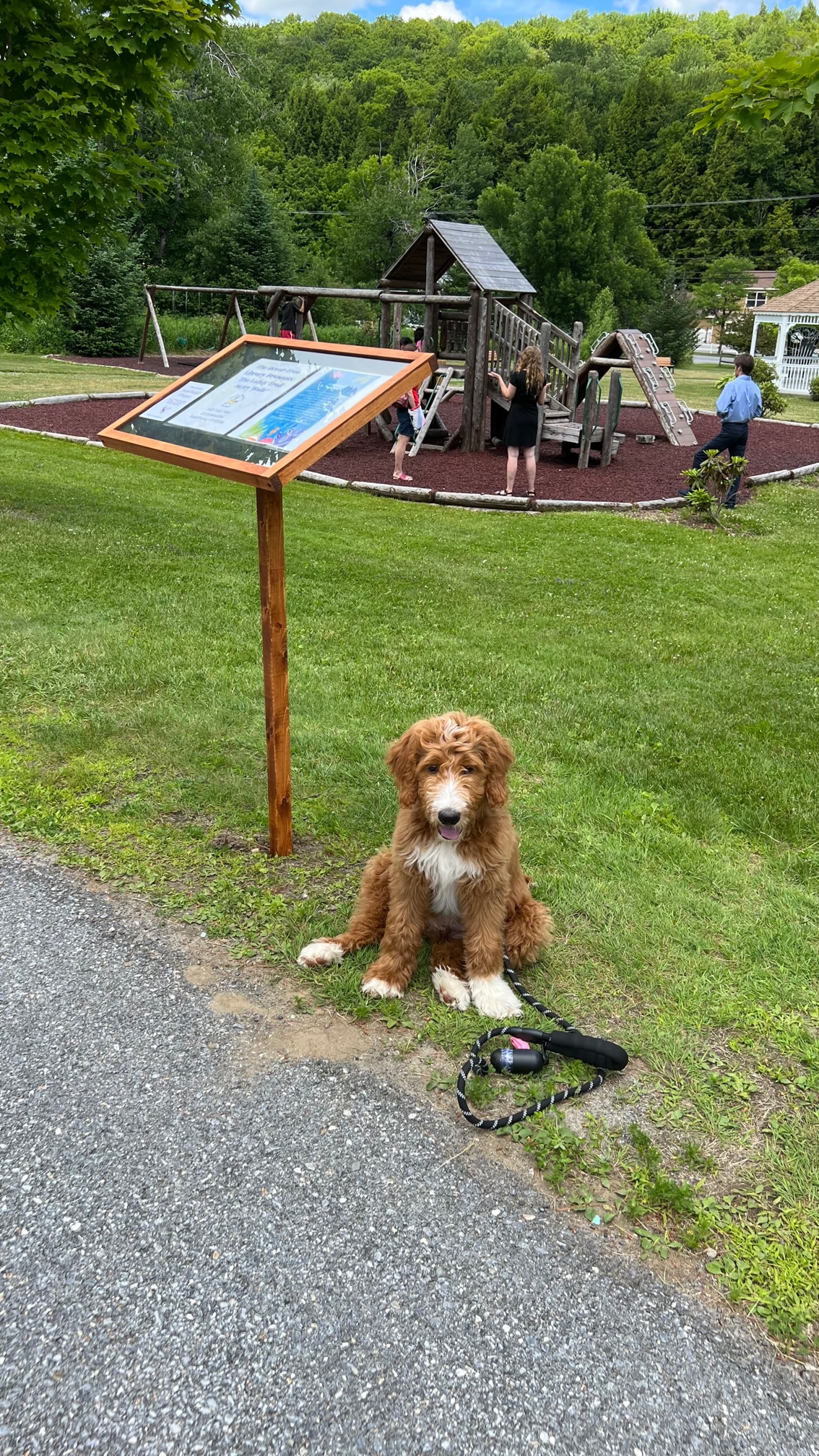 The Story Walk® will run from July 1st through August 15th, during which time we will be displaying 3 different books. The books go along with this year's Summer Reading Program Theme: Oceans Of Possibilities.
We also have a Story Walk® raffle where you can win gift certificates to local buisnesses and restaurants with a value of $100. To enter come to the library and pick up a Story Walk® qustionnaire, go to the Story Walk®
and answer the questions, then return the completed questionnaire to the library. You can enter once for each book.
If you have any questions please stop by the library or give us a call at 802-348-7488.
The first book Oceans of Love by Janet Lawler will be displayed from 7/1/2022-7/15/2022, the second book is The Pout-Pout Fish and the Worry-Worry Whale by Deborah Diesen displayed 7/15/2022-7/29/2022 and the last book is The Library Fish by Alyssa Satin Capucilli displayed from 7/29/2022-8/12/2022.
A huge thank you to Ed Brookman, Trip Morse and Travis Briggs for there help to get the Story Walk® up and displayed.